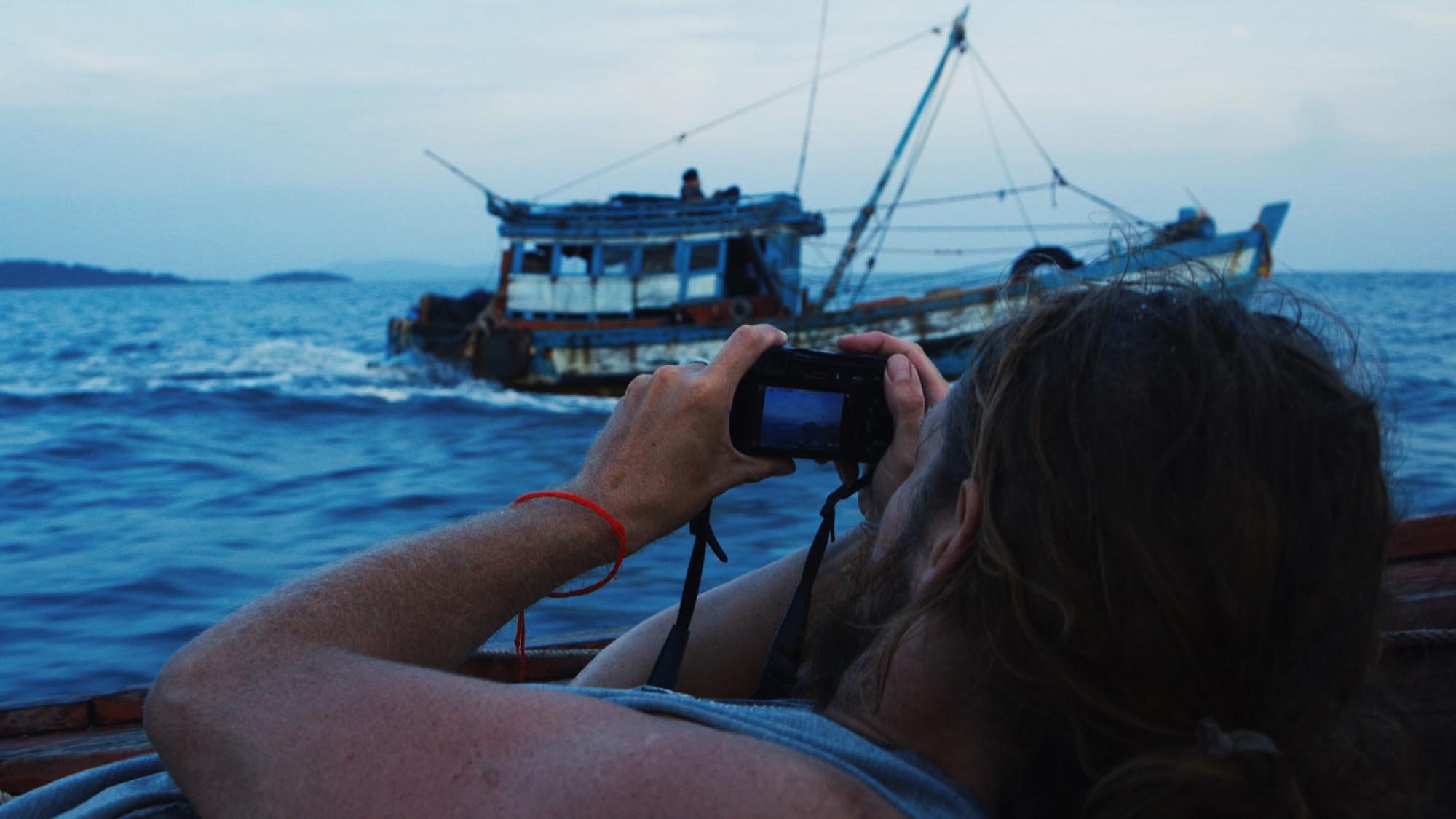 Current Sea
Year

2020

Country

USA

Duration:

87 mins
Overview
Investigative journalist Matt Blomberg joins forces with marine conservationist Paul Ferber in this suspenseful environmental thriller. Cambodia's fishing grounds, once robust and thriving, have fallen victim to an onslaught of illegal fishing operations and damaging catch practices. With the health of their waters and the livelihoods of countless Cambodians on the line, Blomberg and Ferber face grave danger and personal risk in their battle against the inundation of criminal fishing while galvanizing Cambodian environmentalists in their effort to construct a marine conservation park.
Production Team
Director

Christopher Smith

Producer

Stephanie Lincoln
Film Contact
Christopher Smith
Festival Screenings
Featured in the 2020 Mountainfilm Festival.
Take Action
Do you feel inspired, amazed and moved to act?
If you would like to learn more or to take action, please follow these links to see what our partner organizations are doing.
Let's help create a better world.
Marine Conservation Cambodia
Marine Conservation Cambodia offers volunteer and internship opportunities in the fields of marine conservation and marine research. As a fully licensed research facility, we specialize in seahorse research in Cambodia. We also continue to research the surrounding reefs and benthic areas to make sure our data is fully inclusive of all aspects of Cambodia's marine environment.
Learn More

about Marine Conservation Cambodia