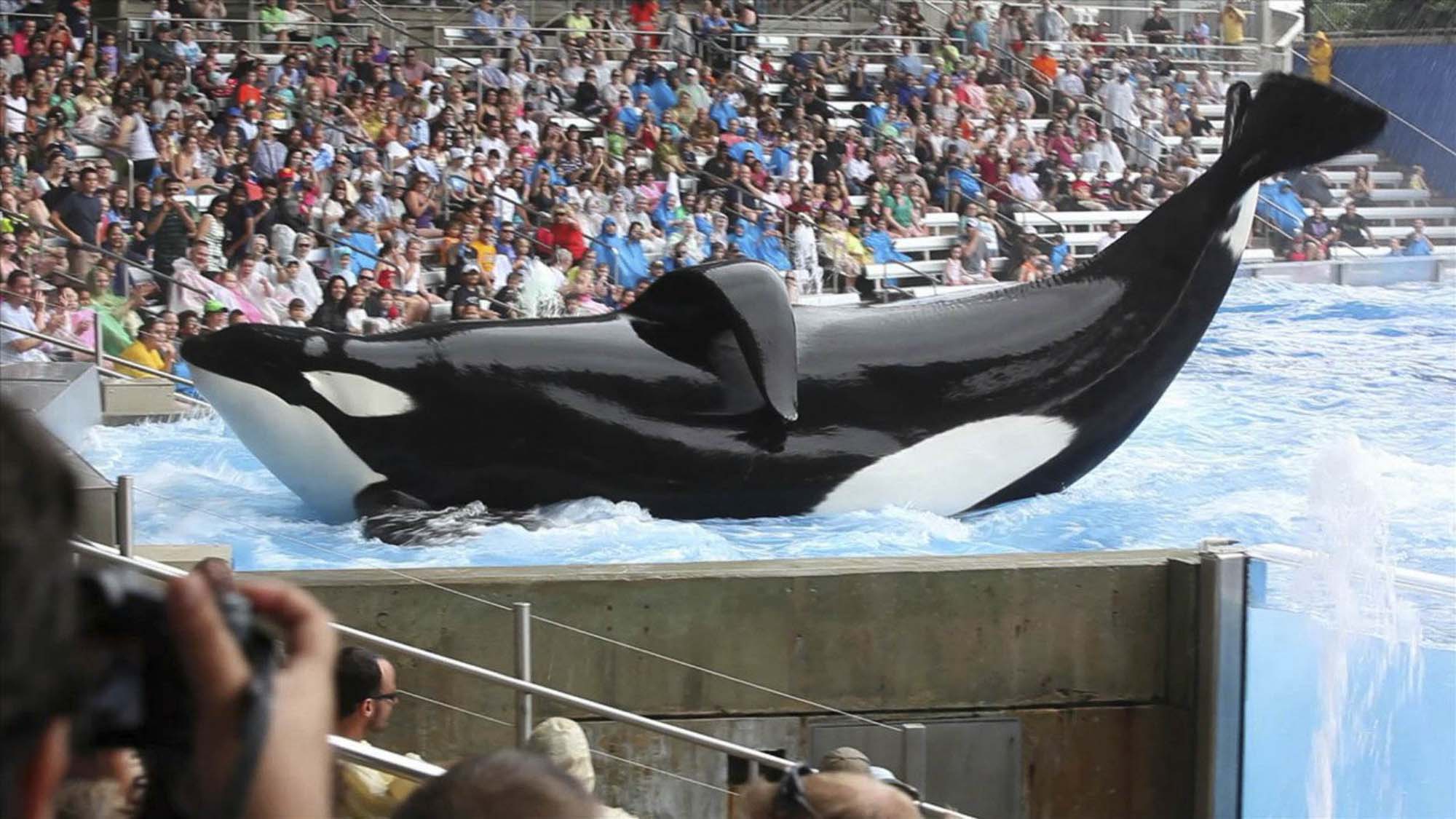 Blackfish
Year

2013

Country

USA

Duration:

82 mins
Overview
The more commonly known name for a blackfish became horribly prescient one February day in 2010 when a killer whale at SeaWorld in Florida, named Tilikum, took the life of one of his trainers. The sensational story made a media flash with pundits questioning the safety of keeping these massive, sentient animals in captivity. Even TMZ picked up the story when Motley Crue drummer Tommy Lee wrote a scathing and scatalogically detailed letter, including the call to action: "I hope it doesn't take another tragic death for SeaWorld to realize it shouldn't frustrate these smart animals by keeping them in tanks." But since the media frenzy subsided, little has changed. Gabriela Cowperthwaite's perceptive documentary introduces Tilikum, not as a cold-blooded killer, but as a misunderstood and mistreated gentle giant, taken from his mother in the waters of Iceland and shipped halfway around the world to live life in a glorified bathtub. Tilikum's tale is not a simple one, and Cowperthwaite teases out lines of inquiry into science and the psychology of a species that is only beginning to be explored. Blackfish tells the story of a culture clash between mankind and an arguably more intelligent, intuitive being: one we call "killer" but who has never taken a human life in the wild — only in forced captivity.
Production Team
Director

Gabriela Cowperthwaite
Festival Screenings
Featured in the 2013 Mountainfilm Festival.
Stream Film Online
This film is available online using the following streaming platforms: