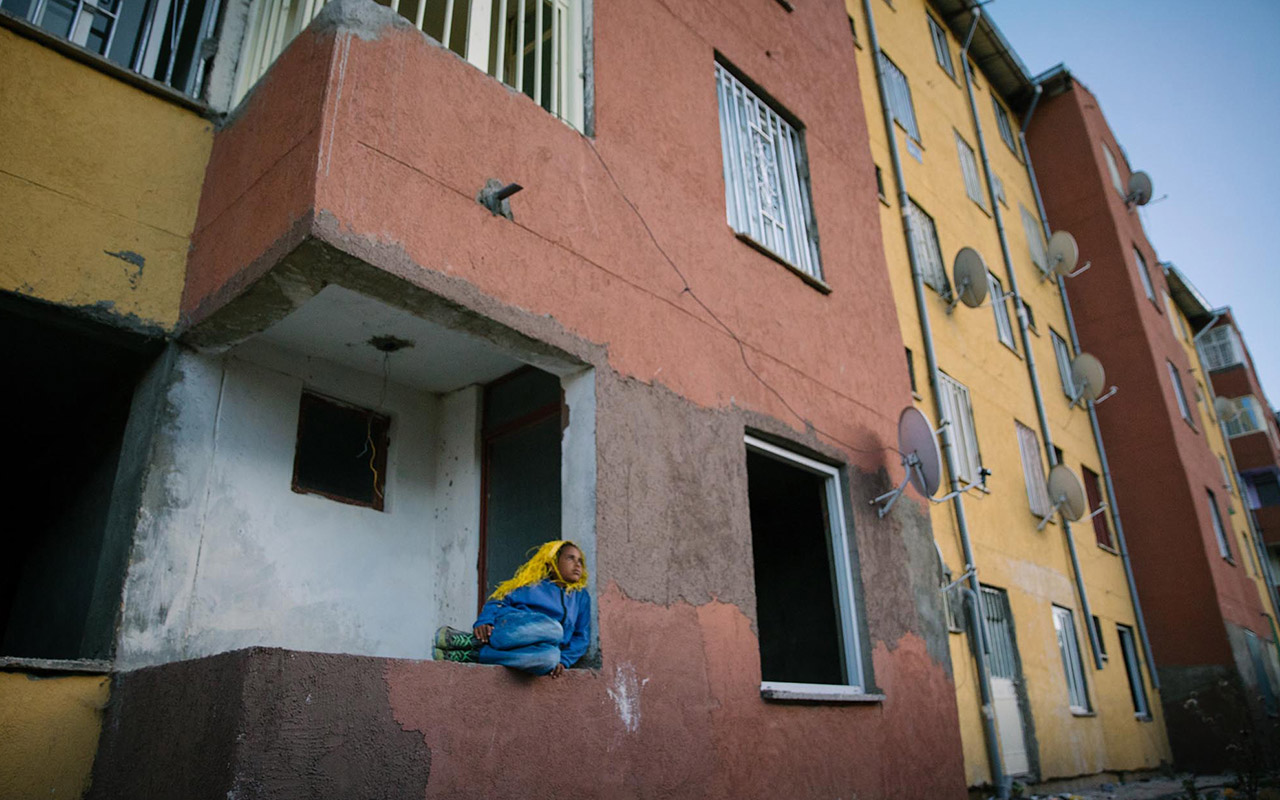 Anbessa
Year

2019

Country

Italy/USA

Duration:

86 mins
Overview
Colorado Premiere
Mountainfilm Commitment Grant
Asalif is a young Ethiopian boy living with his single mother in a mud hut, dispossessed of their farmland by a massive and soulless condominium project. Asalif is bright and extremely inventive. Scavenging the litter and trash of the neighboring condo complex, he finds special bits and pieces that he fashions into treasures, some utilitarian, some just for play. Asalif has the gift of a powerful imagination and he uses it to see his world, and his future, not as barren or bereft but as rich in possibilities. He imagines himself as a lion, anbessa, fully prepared and willing to fight the many forces that lay in wait to take him down. Director Mo Scarpelli's careful and intimate portrait of Asalif presents a vivid picture not just of his 10-year-old self, but of displaced and disenfranchised peoples everywhere who struggle to make sense of a world severed by conflicting forces.
Production Team
Director

Mo Scarpelli
Festival Screenings
Featured in the 2019 Mountainfilm Festival.