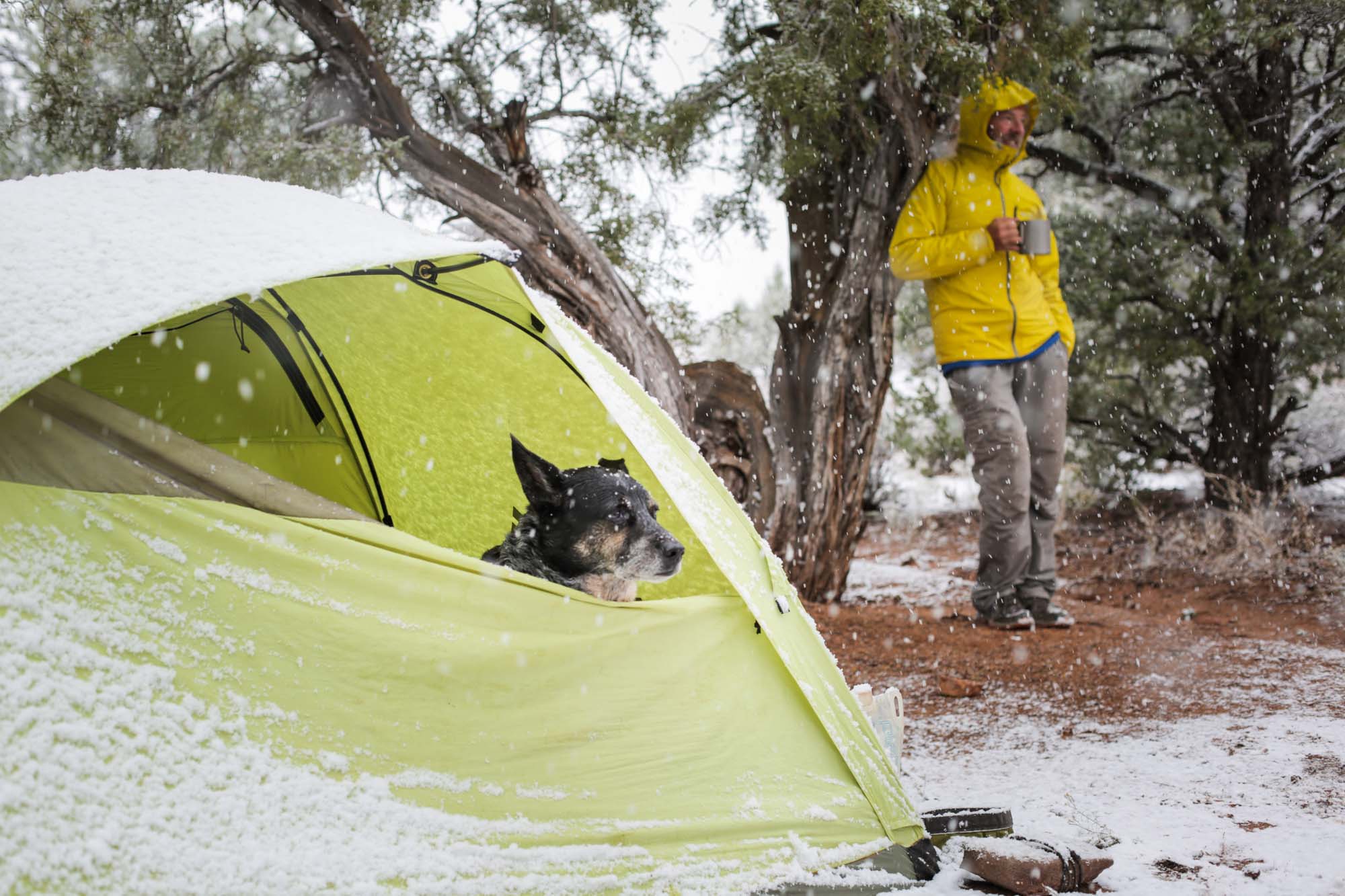 Ace and the Desert Dog
Year

2016

Country

USA

Duration:

9 mins
Overview
Ace Kvale, a veteran photographer, and Ghengis, a blue heeler "dogger" (that's canine for "blogger"), live together in the Utah desert. Their backyard: 2 million acres of canyons, redrock cliffs, dry washes, empty landscapes and desert wilderness.
For his 60th birthday, Kvale decided to go on a 60-day backpacking trip. Ghengis, naturally, joined him, along with friends who tagged along for sections.
Ace and the Desert Dog proves that while backpacking may not be sexy, what it lacks in glamor it makes up in meaning. Kvale and Genghis are living proof, plodding along to spectacular places only reachable by foot, following the cycles of the season and learning lasting lessons from one another. Namely: Slow down, spend as much time with your best friends as possible and don't forget to play.
Production Team
Director

Brendan Leonard Forest Woodward Stefan Hunt
Festival Screenings
Featured in the 2016 Mountainfilm Festival.