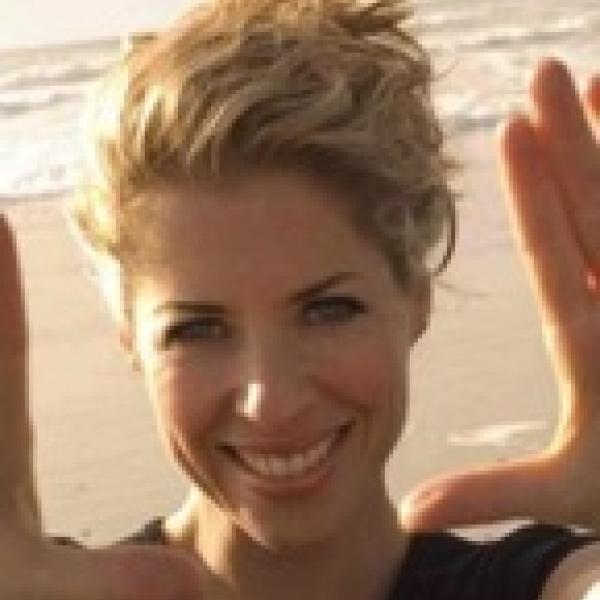 Tiffany Shlain
Honored by Newsweek as one of the "Women Shaping the 21st Century," Tiffany Shlain is a filmmaker, artist, founder of The Webby Awards and co-founder of the International Academy of Digital Arts and Sciences.
Shlain is a Henry Crown Fellow of The Aspen Institute. She is a graduate of the University of California, Berkeley where she was selected as a valedictorian speaker for the interdisciplinary Studies Department and received the highest honor in art, The Eisner Award, for filmmaking. She received her BA in film theory and interdisciplinary studies in 1992. She studied organizational change at Harvard Business School Executive Education and film production at New York University's Sight & Sound program in 1990. She serves on the advisory boards for The MIT GeoSpatial Data Center, The Fledging Fund, The San Francisco Film Festival's Filmmaker Advisory Committee and The UC Berkeley's Center for New Media. She also advises with The Institute for the Future. In 2010, she was invited to meet with Secretary of State Hillary Clinton to talk about how technology is changing the landscape in society.

As a director for both theater and film, she has worked with Harrison Ford, Peter Coyote and Alan Cumming and was selected as an Artist-in-Residence at the Headland Center for the Arts and for a film residency at the San Francisco Film Society. Shlain's films and discussion programs have been used in many diverse settings to spark dialogues about social issues. She has been singled out by The New York Times, Variety, The Hollywood Reporter and the Sundance Institute for her cutting-edge work using documentaries and internet distribution in unique ways to engage audiences. A sought-after speaker known for her visual presentations, she lectures worldwide on filmmaking and the Internet's influence on society. Invitations include Harvard, MIT, Apple theaters in NYC and SF, The Idea Festival, Fortune 500 companies, the 92nd St Y in NYC and The Sydney Opera House. She delivered the keynote address for University of California, Berkeley's commencement ceremony to an audience of 11,500 on May 16, 2010.

Her recent video art installation, "Smashing," with artist and husband Goldberg, premiered in NYC at the Pulse Contemporary Art Fair. She has received over 40 awards and distinctions during the course of her career for her work as a filmmaker, artist, internet pioneer and activist.