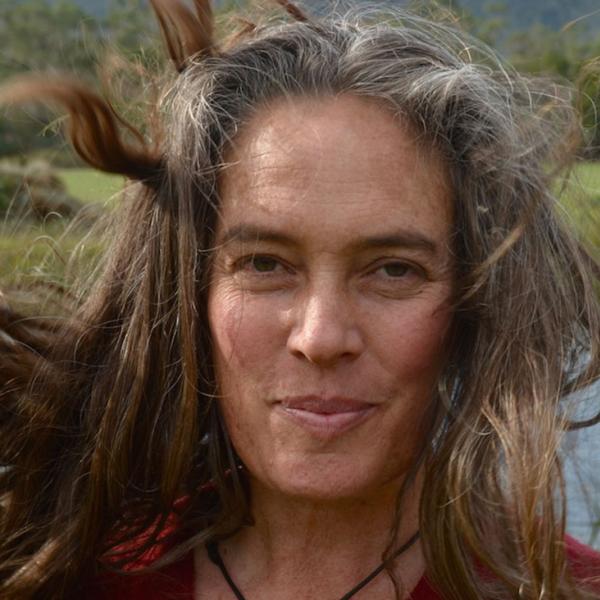 Susan Muir
Suzan Muir spent her childhood climbing trees, exploring forests, swimming in muddy dams and catching crayfish. She was also passionately involved in Shotokan Karate and was awarded her black
belt at age 20. In 1990, Muir moved to Mount Arapiles, in Australia's Wimmera, where she lived in a tent, climbed the extensive sandstone cliffs and worked on an organic vegetable farm. In 1996, she bought 3 acres of fertile land and built her first home by hand, complete with an extensive permaculture garden.
In 2002, she married Jon Muir and moved to his house, deep in a mountain forest. The years that followed included several human-powered adventures and construction projects — always working with the land. In 2008, the Muirs began documenting their lifestyle. Eight years later, Suzy & The Simple Man (Mountainfilm 2017) is the result, told in collaboration with Shark Island Productions.