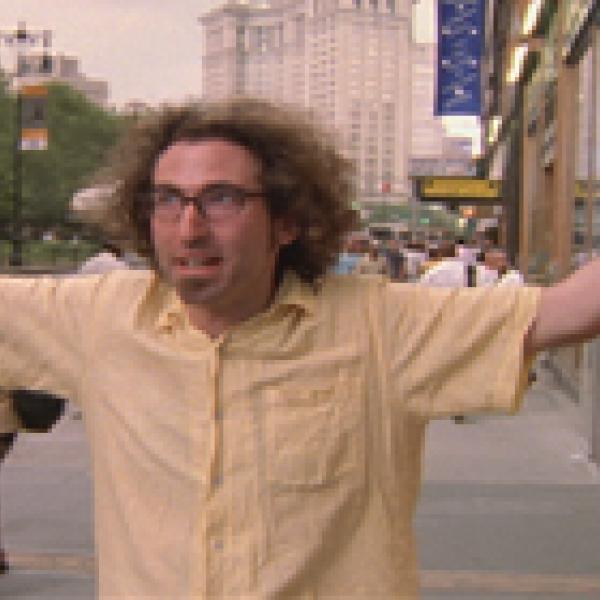 Speed Levitch
Timothy "Speed" Levitch (born 1970) is an actor, tour guide, speaker, author, voice actor, and Kansas City and New York City tour guide.

The name "Speed" was given to him by a childhood friend in high school. Levitch has appeared in multiple films and has had his poetic and philosophical works published in books and periodicals.

Levitch was born July 9, 1970 in New York City. Along with his older brother and younger sister, he grew up in the Riverdale neighborhood of the Bronx, where he attended the Horace Mann School. When he was twelve, his parents got a house in Westchester County, New York and he was briefly a suburbanite. He longed to return to New York City and eventually he did, graduating from New York University, Tisch School of the Arts in 1992.

In 1992 he received his tour guide license from the Central Park Conservancy. He later took a position with Apple and Gray Line Tours as a tour bus guide. He soon attracted a cult following, due not only to his fast talking style, but also for his obvious love of his native city and passionate philosophical ideas.

Levitch's fame was spread beyond NYC when Oscar winning Director, Bennett Miller, made Speed the subject of the 1998 documentary The Cruise.

Today, Speed lives in Kansas City, MO. He travels to NY to gives tours once a season or when he is commissioned by groups. In addition, Speed is growing a new "Taste of Kansas City" tour business.