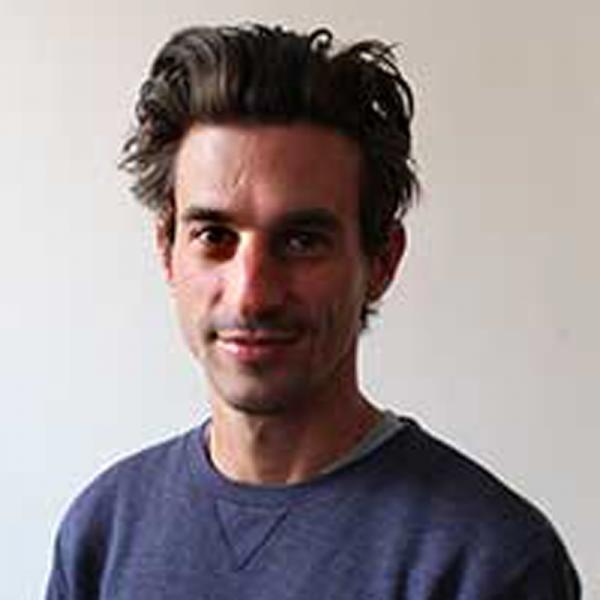 Sam Cullman
Sam Cullman is currently producing and shooting a documentary about the War on Drugs in America, directed by Eugene Jarecki, and is starting post-production on Black Cherokee, a short he co-directed with Benjamin Rosen about a self-taught New York City street artist.
Cullman's camera credits have included Eugene Jarecki's Why We Fight (2005),which won the Sundance Grand Jury Prize in documentary; director Rob Van Alkemade and producer Morgan Spurlock's What Would Jesus Buy?(2007); directors David Redmon and Ashley Sabin's Kamp Katrina (2007); Jonathan Stack's Lockup, Inside Angola (2008,) and The Farm: 10 Down (2009), both follow-ups to Stacks' The Farm, Angola USA (1998).
His cinematography on King Corn (2006), a Peabody award-winning documentary for ITVS, was noted for its "handsome lensing" by Dennis Harvey (Variety) and was dubbed "visually arresting" by Ann Hornaday (The Washington Post). Cullman's camerawork will be featured in the forthcoming 2011 documentary feature releases, Reagan by Eugene Jarecki, and Watchers of the Sky by Edet Belzberg.
Cullman has also produced and directed a number of short films in collaboration with non-profits and governmental agencies like the New York City Housing Authority and the Ford Foundation. In 2003, Cullman produced, directed, shot and co-edited three profiles for Beyond the Spin, a series for the Service Employees International Union on Democratic Presidential candidates. In 2004, he directed, produced and shot, Self Service for the Alliance for Quality Services, a short documentary about Sodexho USA's policies and practices. His 2008 doc for the National Center for Children Exposed to Violence and the Yale Child Study Center explored partnerships between police departments and mental health clinicians in cities across the US.
Cullman graduated from Brown University with honors (1999), where he majored in Urban Studies and the Visual Arts, and founded Yellow Cake Films in 2006. He lives and works in Brooklyn, New York.