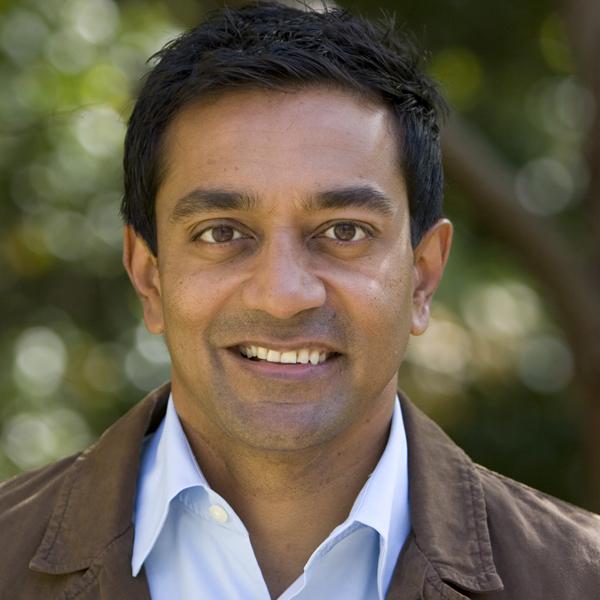 M Sanjayan
M Sanjayan, executive vice president and senior scientist at Conservation International, specializes in human well-being and conservation, Africa, wildlife ecology and media outreach and public speaking on conservation issues. Sanjayan is currently filming his new TV series, "Earth – A New Wild," produced by National Geographic Television in association with the Academy Award-winning Passion Pictures. It will air on PBS in 2015. He is also the science correspondent for "Years of Living Dangerously," a ten-episode docu-series event on climate change airing this spring on Showtime. In January 2014, he returned as a featured contributor to the BBC World News series "The Power of Nature." Sanjayan holds a doctorate from the University of California, Santa Cruz and has a research faculty appointment with the Wildlife Program at the University of Montana. He frequently contributes to CBS News; his scientific work has been published in Science, Nature and Conservation Biology; and he co-edited the book Connectivity Conservation. He has co-hosted documentaries for the Discovery Channel ("Mysteries of the Shark Coast" and "Expedition Alaska"), BBC ("Wildlife in a War-Zone") and was featured on National Geographic TV ("Earth Report 2009"). His four-part series on energy for Discovery Channel ("Powering the Future") aired in July 2010. When not at work, Sanjayan can be found trekking in Africa or fly-fishing in western Montana.
Festival Involvement
2014 — Symposium Speaker, Special Guest
2011 — Speaker, Special Guest

Dr. M Sanjayan will speak at the symposium about how we can impact the extinction crisis.