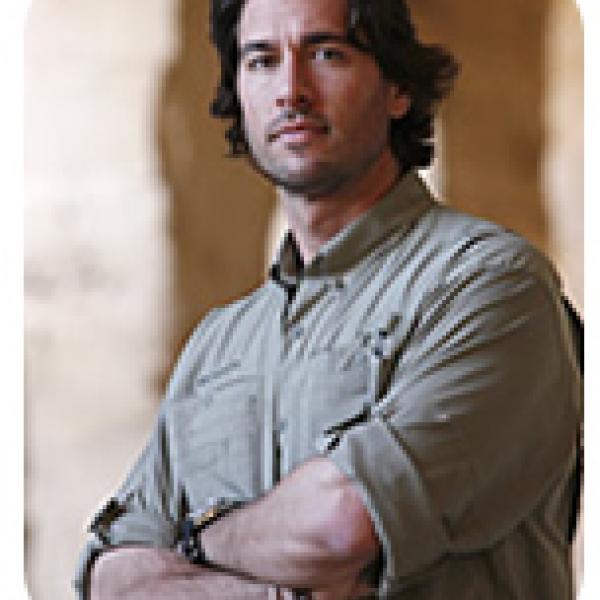 Josh Bernstein
International explorer, photographer, author, and television host Josh Bernstein has traveled more than 500,000 miles by train, plane, bus, bike and camel to over 50 countries, exploring the biggest mysteries of our planet in pursuit of knowledge and discovery.
Josh's television career began in 2005, when he debuted as the host of a new adventure-archaeology series called Digging for the Truth on The History Channel. In 2007, Josh moved from The History Channel to Discovery Channel, where he has served as host and executive producer of Into The Unknown with Josh Bernstein.
In addition to his work on television, Josh is also the president and CEO of BOSS, the Boulder Outdoor Survival School.  Based in the small town of Boulder, Utah, BOSS is the oldest and largest wilderness survival school in the world. 
Born and raised in New York City, Josh has two degrees from Cornell University (BA, Anthropology & Psychology). After graduating college, he spent a year in a post-graduate program in Jerusalem studying, among other things, mysticism and ancient texts. Josh is a fellow of The Explorers Club and The Royal Geographical Society and a patron of the American Museum of Natural History. He sits on the Board of Trustees for the Global Heritage Fund and the Board of Directors for The Explorers Club. When not traveling, Josh splits his time between an apartment in New York City and a yurt in Southern Utah.