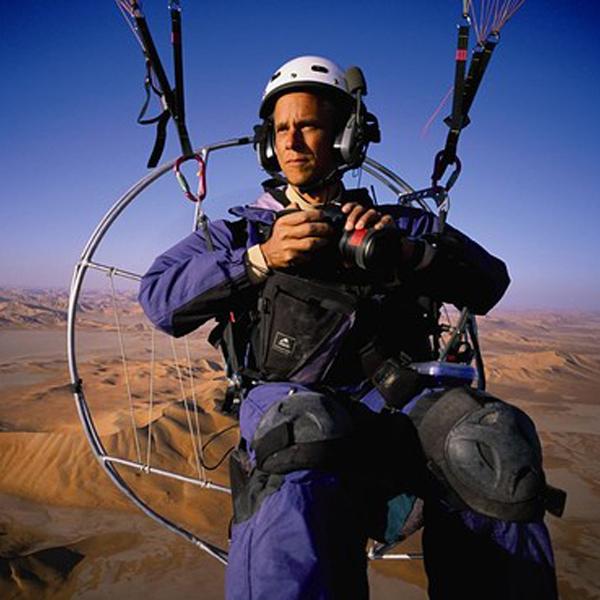 George Steinmetz
George Steinmetz graduated from Stanford University with a degree in geophysics, but after hitchhiking through Africa for 28 months, he began a career in photography that has been vastly successful. He has completed 18 major photo essays for National Geographic and 25 stories for GEO magazine in Germany. George lives in Glen Ridge, New Jersey, with his wife (Wall Street Journal editor Lisa Bannon), their daughter and twin sons.
Festival Involvement
2011 — Special Guest, Artist

This is George's first gallery show at Mountainfilm.