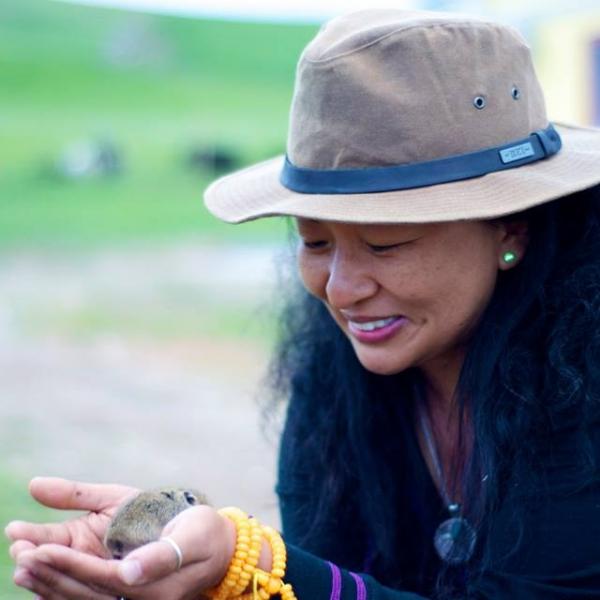 Dr. Losang Rabgey
MOUNTAINFILM BOARD OF DIRECTORS
Dr. Losang Rabgey and her sister Dr. Tashi Rabgey co-founded Machik.org, a nonprofit whose mission is to grow a global community committed to a stronger future for Tibet. Dr. Rabgey holds a Ph.D. in gender and anthropology from the University of London School and is the first Tibetan to become a Commonwealth Scholar. In 2006, Dr. Rabgey was recognized by the National Geographic Society as an Emerging Explorer for her innovative work in gender equity and for bridging cultural divides. She is a certified Mentorship Trainer and a frequent public speaker, including at Yale University, Harvard University, and UC Santa Cruz, at the Nobel Peace Forum, and so on. In 2018, Dr. Rabgey and her sister were recognized by Harvard University as Women Inspiring Change, an honor also awarded to Stacey Abrams, Sonia Sotomayor, and Kimberle Crenshaw.
Along with her family, she recently was awarded the Meritorious Service Cross by the Governor-General of Canada, representing the Queen. Dr. Rabgey's current research interests include gender and Tibet, social innovation, conservation and social justice. She now also serves on the board of directors for Mountainfilm. Born in India and raised in Canada, she first returned to Tibet with her family in 1987.