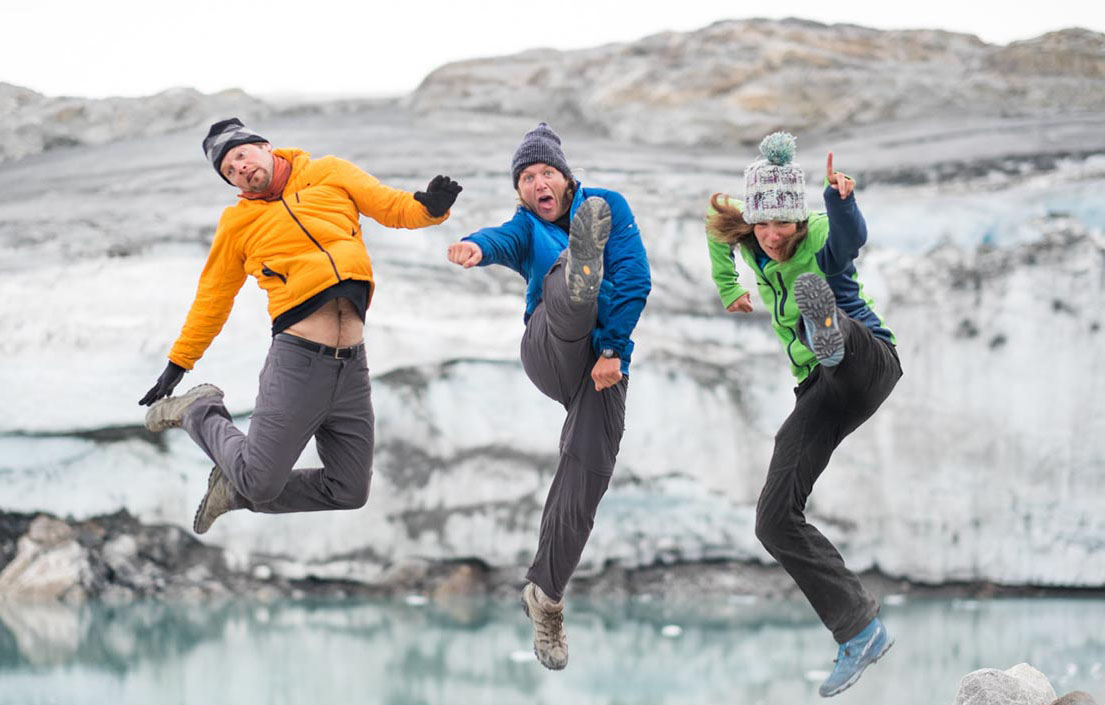 Presentation
Sarah McNair-Landry, Erik Boomer and Ben Stookesberry
As the daughter of Arctic guides who grew up roaming the wilderness of Baffin Island via kite skis and sled dogs, Sarah McNair-Landry was raised on polar exploration. Fittingly, Northwest Passage by snowkite with her brother in 2011.
Erik Boomer, meanwhile, is an Idaho native and kayaking hardman known both for running massive whitewater drops and embarking on intrepid expeditions — such as circumnavigating Ellesmere Island in the Canadian Arctic in 2011.
And kayaker Ben Stookesberry has made a career of achieving first descents on wild and unexplored rivers from Colombia to Papua New Guinea; he's notched 70 first descents in 15 countries.
When the three of them put their heads together to hatch an expedition, the result was as epic and far-flung as you might imagine: Attempt to traverse the Greenland Ice Sheet on kite skis before paddling a first descent of a barely known Arctic river. Their journey is the subject of the documentary Into Twin Galaxies. In this presentation, the trio of explorers will tell the behind-the scenes stories — which include family, frigid water and a trip-threatening injury — that couldn't fit into the film.