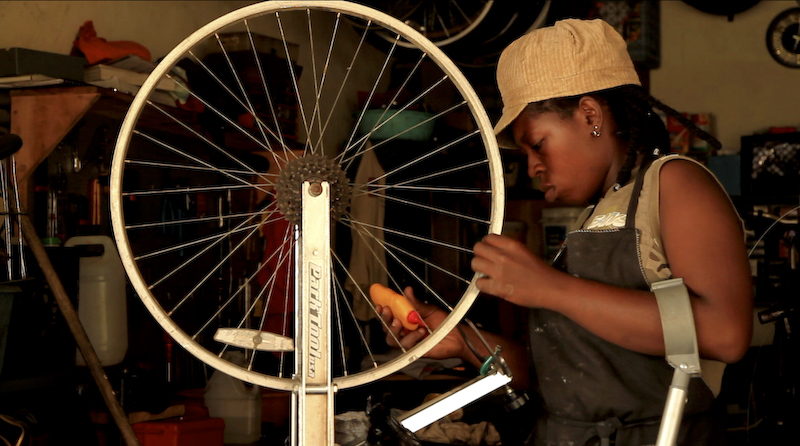 With My Own Two Wheels
Year

2010

Country

USA

Duration:

44 mins
Overview
If you think that bikes can save the world — or at least have a hugely positive impact — then this film is for you. With My Own Two Wheels tells the story of four people whose lives have been deeply changed by bikes. In Africa, we meet a visiting nurse who sees infinitely more patients after he acquires a bike. We also meet a remarkable woman who overcomes serious physical handicaps to become the best bike mechanic in her town. In India, having a bike makes the difference between whether or not a young girl will be able to go to school. And in the United States, the film looks at a bike shop that is started to help troubled kids stay off the streets. Beautifully made by director Jacob Seigel-Boettner, this film is a hopeful portrait of a world where bikes rule.
Production Team
Director

Isaac Seigel-Boettner Jacob Seigel Brielle
Festival Screenings
Featured in the 2011 Mountainfilm Festival.