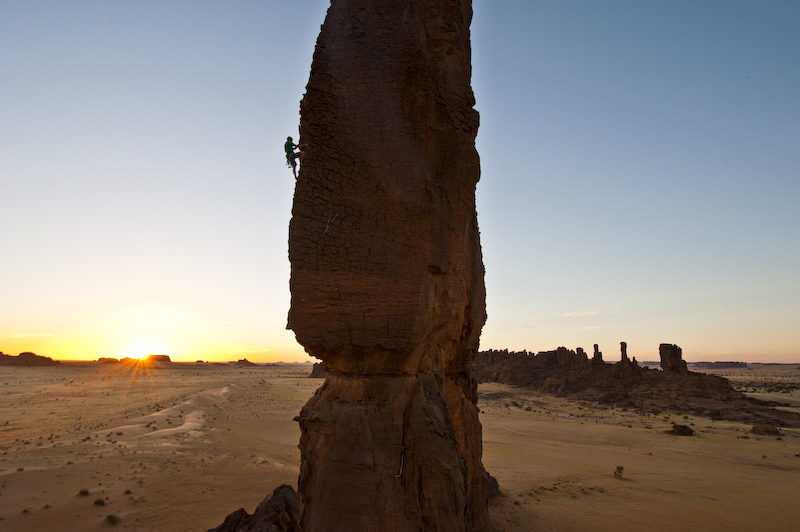 Towers of the Ennedi
Year

2011

Country

USA

Duration:

15 mins
Overview
Renan Ozturk (Mountainfilm 2009, Samsara, which won the Charlie Fowler Award) now heads to the remote and sun-flattened landscape of the Ennedi Desert in northeastern Chad. It's a hot, sand-scoured and unfriendly place, but from its vast belly rise clusters of spires, towers and rock formations that are breathtakingly lovely. In Towers of the Ennedi, Ozturk and veteran climber Mark Synnott—known more for his far-flung adventures than his technical accomplishments—bring young climbing stars Alex Honnold and James Pearson to the Ennedi to explore its untouched landscapes. Together, Synnott, Honnold and Pearson endure a long, bumpy drive across the sand flats of a godforsaken country to reach an incredible destination: gardens of towers filled with graceful fingers of rock, bottle-shaped formations and lithe arches. With its stark and poetic footage of camels and rock, as well as jarring images of unpleasant travels, this film shows that sometimes you can have just as many adventures trying to reach your destination as you can have once you get there.
Production Team
Director

Camp 4 Collective Renan Ozturk
Festival Screenings
Featured in the 2011 Mountainfilm Festival.