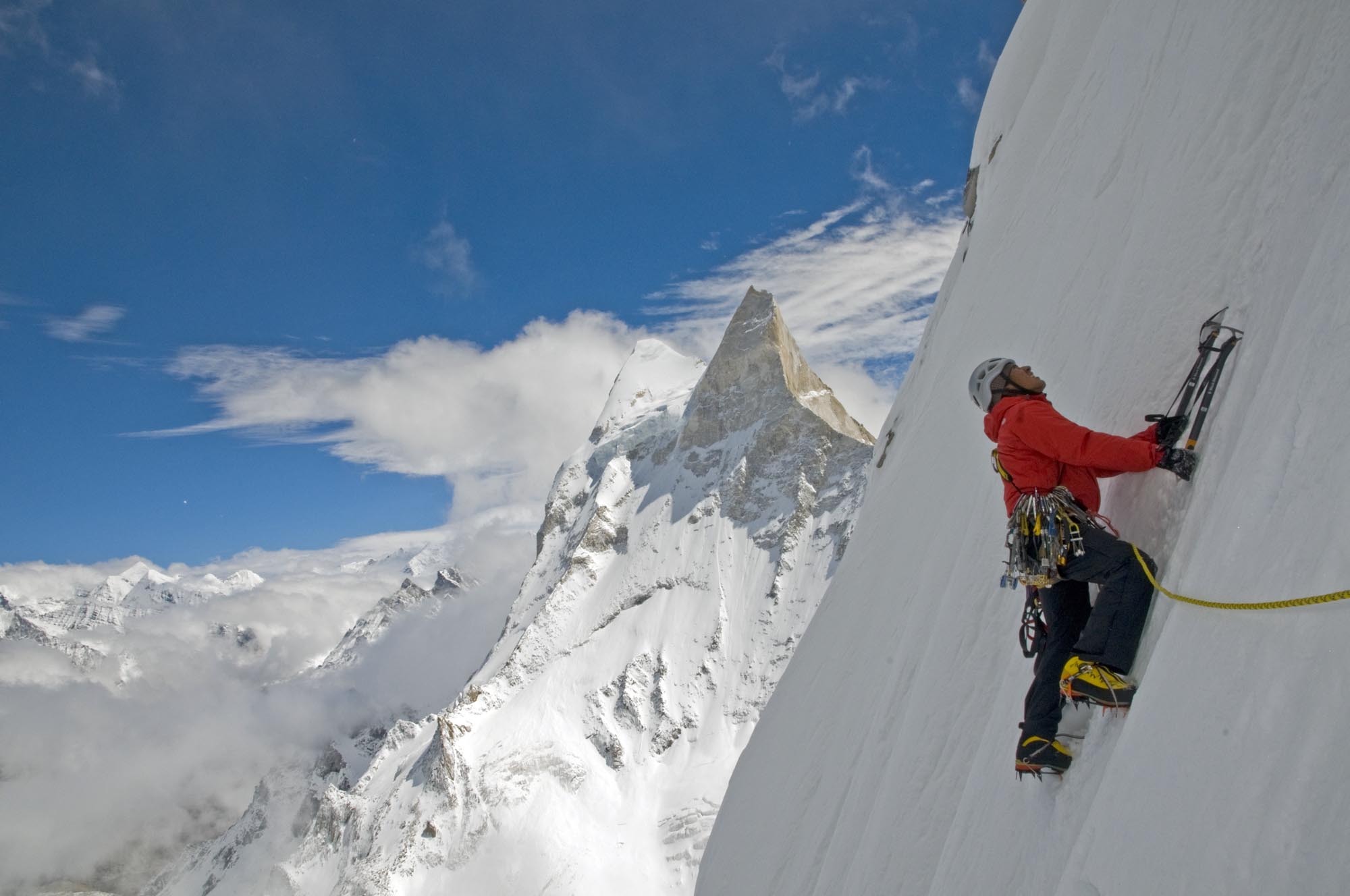 Meru
Year

2015

Country

USA

Duration:

87 mins
Overview
Meru, a formidably jagged peak in India (also called the Shark's Fin), has been tempting — and foiling — climbers for decades.
In 2007, the trio of Conrad Anker, Jimmy Chin and Renan Ozturk were turned back a few hundred feet from the summit, an effort chronicled in Samsara (Mountainfilm 2008). The three men decided to try it again in 2011, even after a series of mishaps, including a serious head injury to Ozturk and a scary avalanche slide for Chin.
Given these issues, the decision to make a second attempt was controversial within the climbing community and inside the men's families. Anker was healthy and motivated, but his wife, Jenni Lowe-Anker (the widow of the alpinist Alex Lowe who was climbing with Anker on Shishapangma in 1999 when he died), had understandable concerns. These back stories add texture, depth, vulnerability and conflict to a film that would be plenty compelling even if it were focused solely on this once-impossible ascent.
Production Team
Director

Elizabeth Chai Vasarhelyi Jimmy Chin
Festival Screenings
Featured in the 2015 Mountainfilm Festival.
Stream Film Online
This film is available online using the following streaming platforms: