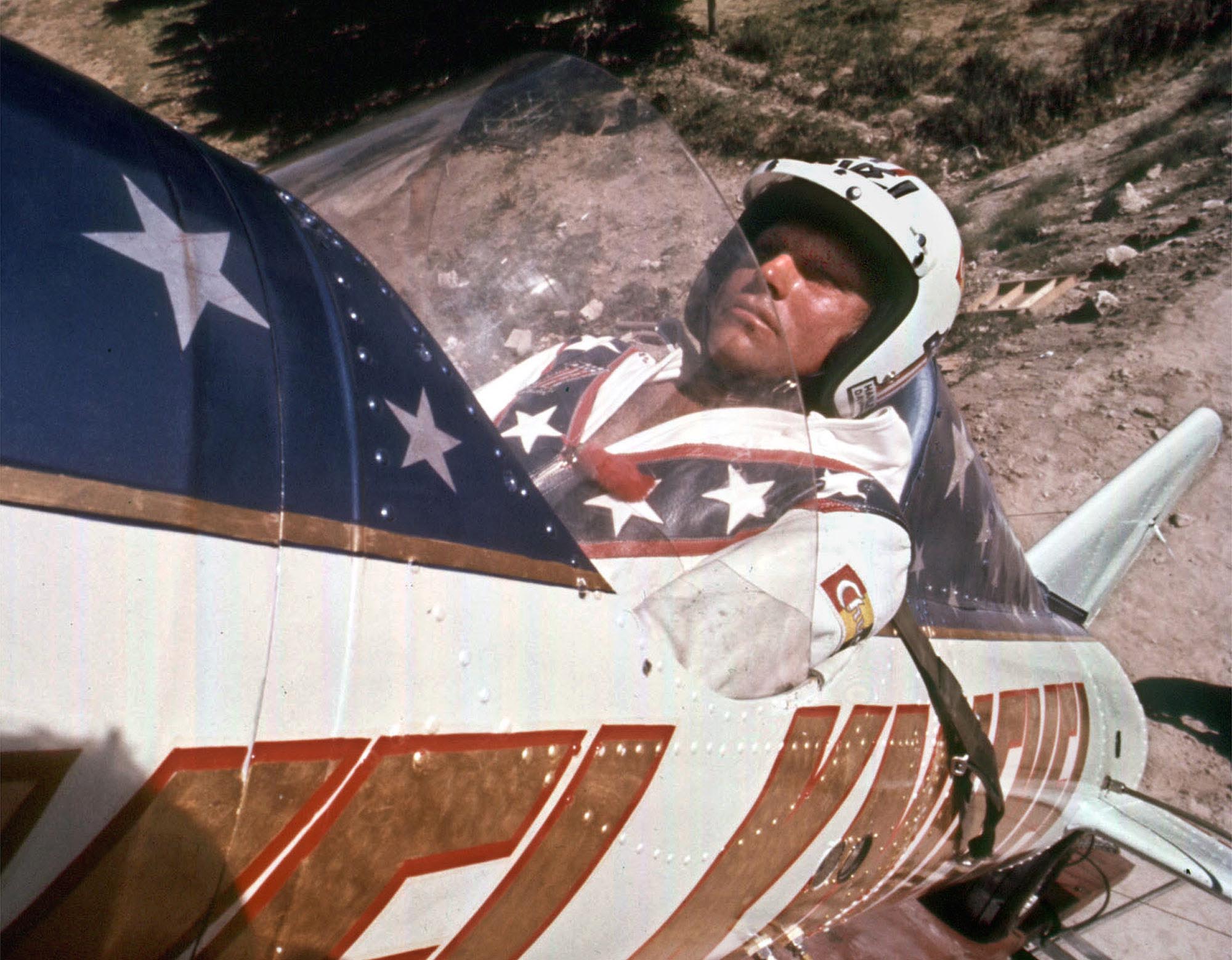 Being Evel
Year

2015

Country

USA

Duration:

102 mins
Overview
Before the X Games, there was Evel Knievel — the original daredevil showman built for the age of mass media. Was he an athlete, entertainer, rebel without a cause, hustler or just nuts?
Daniel Junge's Being Evel suggests that he was all of the above, a product of his times and an American original. From a rough childhood in Butte, Montana, where he sometimes escaped arrest by outracing a patrol car on his motorcycle, Knievel found his big break on ABC's "Wide World of Sports," in which he demonstrated the thrill of victory in what became his trademark stunt: jumping his motorcycle over a long row of cars. Shortly after that, he embodied the agony of defeat when he crashed in the parking lot at Caesars Palace after launching over the casino's famous fountains.
From that point on, he was an enormous celebrity with the singular shtick of cheating death. Being Evel celebrates Knievel's indefatigability, but the hot-tempered spectacle that was Evel Knievel raises troubling questions — not only about Knievel's gladiatorial exploits, but also about the lucrative enterprise of death-defying performer-athletes and the public fascination they command.
Production Team
Director

Daniel Junge
Festival Screenings
Featured in the 2015 Mountainfilm Festival.